The PMAP Awards Program was institutionalized in 1977
with the vision to recognize outstanding organizations and individuals to help advance the people management profession in the country.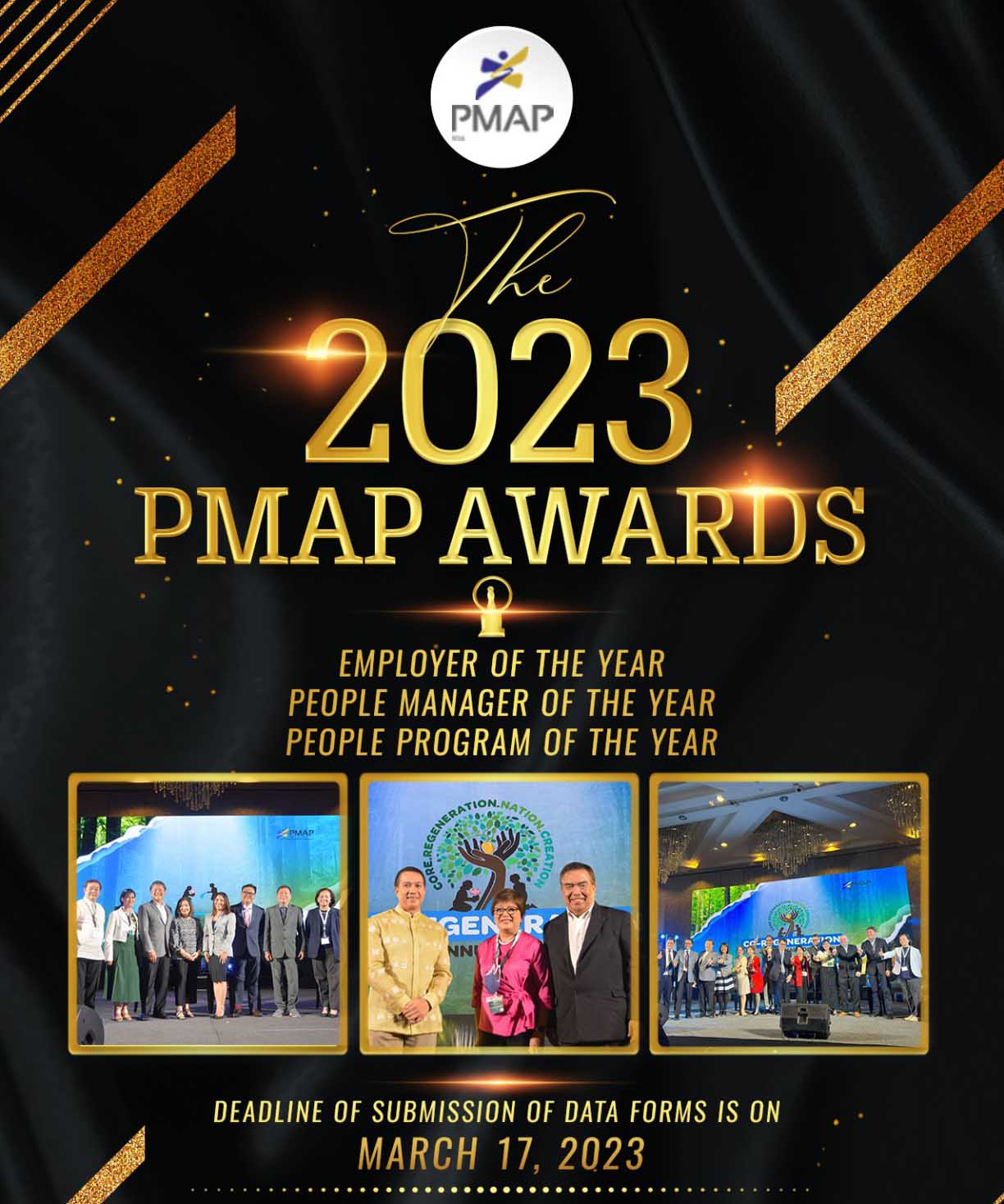 THE 2023 AWARDS
Employer of the Year
People Manager of the Year
People Program of the Year
Deadline of Submission of Data Forms is on March 17, 2023.
For inquiries and more information, please connect with our Awards team through Margaux Angeli Norega
awards@pmap.org.ph | 0908 6873 363
PMAP Awards Objective
To propagate exceptional business and people management practices
To promote the continuing advancement of the profession
To highlight and share People First practices
To promote the prestige and pre-eminence of our organization
45th PMAP Awards Ceremony
HR News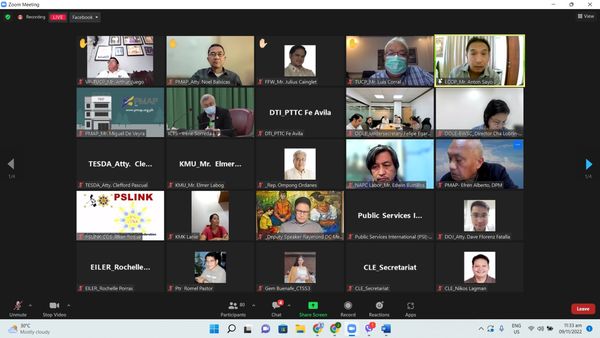 JUST EARLIER: House of Representatives' Committee on Labor and Employment conducts the deliberation on HB 20, HB 1680, HB 4651, and HB 5156 - seeking to provide a Revised National Apprenticeship Program. Deliberation is headed by Committee Chair Hon. Juan Fidel Felipe F. Nograles. PMAP was represented by members of...