IR Summit 2019: Employment Relations' Practices and challenges in the 21st Century
Nov 12 2019 - Nov 12 2019 | Luxent Hotel, Quezon City P6,000.00-MEMBER | P6,500.00-NON MEMBERP5,500.00-MEMBER | P6,000.00-NON MEMBERP7,000.00-MEMBER | P8,000.00-NON MEMBER

As written in history, ASEAN is one of the cornerstones of the Philippines' foreign and trade policies. More importantly, ASEAN integration can potentially impact the Philippine labor force.

For us to be competitive, how do we fare in terms of general labor standards versus other ASEAN-member states?

Are we at par in terms of minimum wage, benefits, occupational safety and health, gender equality, and family-responsive workplace policies among others?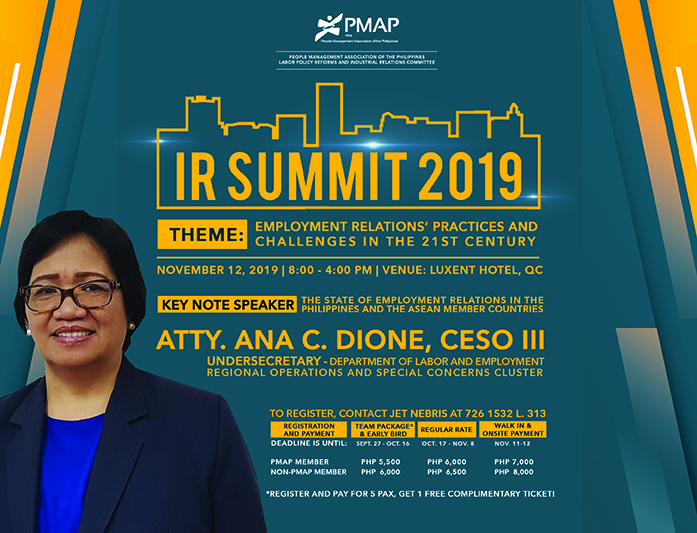 Keep abreast with the trends and challenges of employment relations!
Join the conversation NOW!
Click Here to Register: