HR Mobility: The Future of HR Services
Sep 24 2019 - Sep 25 2019 | PMAP Center P11,500.00-MEMBER | P13,500.00-NON MEMBER
<!HEADER>
<!END OF HEADER>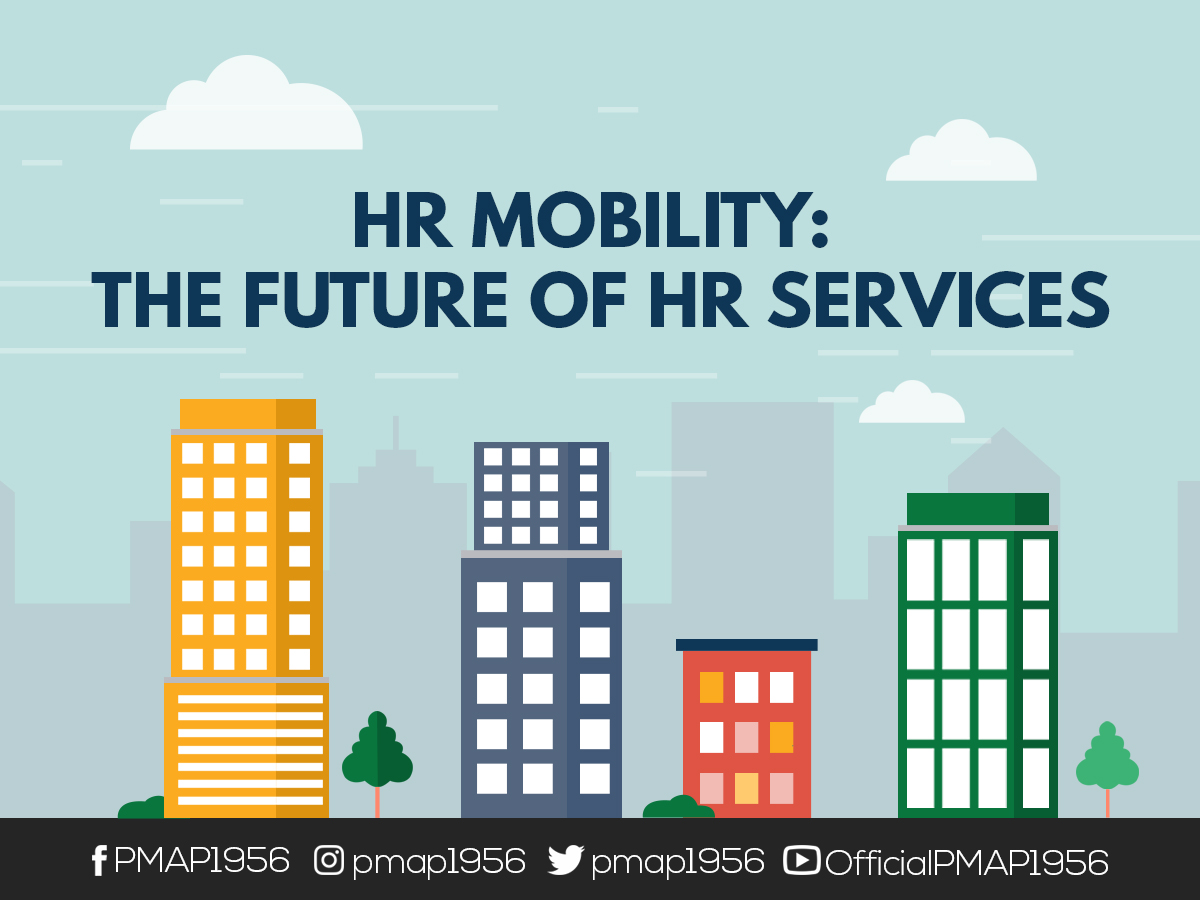 HR Mobility: The Future of HR Services
Countdown:

Program Overview:
HR Mobility is the new trend in HR services. This is brought about by necessity triggered by multinational corporations setting up headquarters or branches in the Philippines or in the adjoining geographical international region. HR professional needs to cope up and be an effective partner to address the ever growing and evolving demands for HR services. This is the program that seeks to introduce to them the new face of HR services: Mobility.
Program Objectives:
| | |
| --- | --- |
| | 1. Be able to establish, reinforce, correlate and distinguish the traditional HR activities (manpower planning, contract and benefit administration and labor relations) with that of mobility services; |
| | 2.Provide attendees with at least a working understanding of what, how, extent and restrictions of HR mobility services; |
Program Outline:
a. Introduction to HR Mobility Services
Source of transformation
Necessity of creation
Operational linkage with traditional HR services
b. Investment Laws as the usual source of employment
PEZA
BOI
Foreign Investment Law
Treatises affecting employment
c. Mobility Services
Regional Manpower Planning – Secondment
Employment Contract Administration
Work Permit (Alien Employment Permit) and Work Visa – Dependent's Visa
Transport System – International Driver's License
Accommodation and Hauling services
Statutory Compliance on Expatriate Employment
d. Reportorial Requirement
Professional Regulatory Commission – the inherent role in regulating
expatriates who are licensed professional in their country of origin.
DOLE, PEZA and DOJ participation in expatriate employment
Who should attend?
| | |
| --- | --- |
| | HR/OD Specialists, Managers or Executives |
| | |
| --- | --- |
| | Facilitator: |
For inquiries you may contact the AIHRM Group:
IMPORTANT: * CANCELLATIONS MADE IN LESS THAN SEVEN (7) WORKING DAYS PRIOR TO THE SCHEDULED DATE WILL BE CHARGED 50 % OF THE ENTIRE PROGRAM COST. WHILE NO-SHOWS ON THE DAY ITSELF WILL BE CHARGED IN FULL. AS PART OF OUR BUSINESS IMPROVEMENT WE WOULD APPRECIATE RECEIVING PAYMENTS THREE (3) DAYS BEFORE THE SCHEDULED DATE THROUGH BANK DEPOSIT, PREFERABLY CHECKS OR DIRECTLY TO THE PMAP CASHIER. PMAP RESERVES THE RIGHT TO RESCHEDULE PROGRAMS IF THE MINIMUM NUMBER OF PARTICIPANTS IS NOT MET. CERTIFICATES WILL ONLY BE GIVEN TO THOSE WHO HAVE PAID IN FULL.
---
Click Here to Register:
Register through Online: