Professional Trainer's Training Course
Feb 11 2020 - Feb 12 2020 | PMAP Center P11,500.00-MEMBER | P13,500.00-NON MEMBER
<!HEADER>
<!END OF HEADER>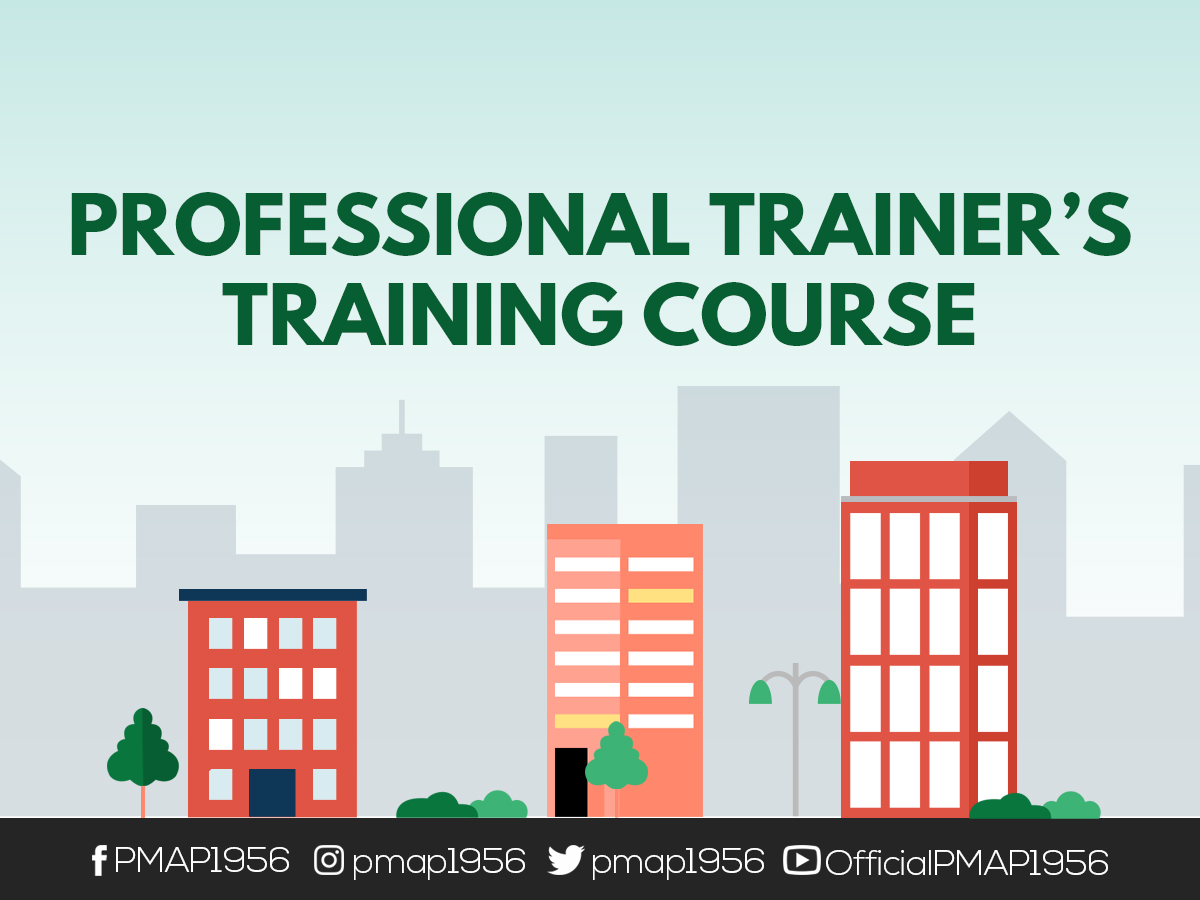 Professional Trainer's Training Course
Countdown:

Training Course Description:
Trainers, both in-house and contracted, are central to the improvement and advancement of people of human resource (HR) of organizations. Trainers are expected to perform their jobs correctly to assure learning and training and development (T&D) objectives are achieved. How to correctly do T&D in organizations is the subject of this 2-day training. It is a professional trainer's training course where trainers are trained and equipped with the required competencies for successfully transferring learning outcomes and work behaviors.
Learning Outcomes:
1.Describe the job responsibilities and performance competencies of professional trainers.
2.Explain how the different T&D processes are correctly practiced.
3.Discuss the challenges and imperatives of T&D to the human resource development (HRD) of organizations.
Topics to be Covered:
1st Day AM
The Training & Development (T&D) Profession
Job Description of a Professional Trainer
Profiling the Professional Trainer
Overview of the Trainer's Job
Training Needs Analysis (TNA)
Course Design & Development
Course Delivery
Training Evaluation
Workshop
2nd Day AM
Learning Activity:
Course Delivery
Workshop
2nd Day PM
Learning Activity:
Training Evaluation
Workshop
Training Course Management
Professionalism & Ethics in T&D
Integration
| | |
| --- | --- |
| | Facilitator: |
For inquiries you may contact the AIHRM Group:
IMPORTANT: * CANCELLATIONS MADE IN LESS THAN SEVEN (7) WORKING DAYS PRIOR TO THE SCHEDULED DATE WILL BE CHARGED 50 % OF THE ENTIRE PROGRAM COST. WHILE NO-SHOWS ON THE DAY ITSELF WILL BE CHARGED IN FULL. AS PART OF OUR BUSINESS IMPROVEMENT WE WOULD APPRECIATE RECEIVING PAYMENTS THREE (3) DAYS BEFORE THE SCHEDULED DATE THROUGH BANK DEPOSIT, PREFERABLY CHECKS OR DIRECTLY TO THE PMAP CASHIER. PMAP RESERVES THE RIGHT TO RESCHEDULE PROGRAMS IF THE MINIMUM NUMBER OF PARTICIPANTS IS NOT MET. CERTIFICATES WILL ONLY BE GIVEN TO THOSE WHO HAVE PAID IN FULL.
---
Click Here to Register:
Register through Online: