Advocacies & Partnerships
Advocacies & Partnerships

Through the years, PMAP has partnered with different organizations - both from the public and private sectors, here and abroad - on initiatives aimed at promoting sound people management practices. Most of these initiatives fall under advocacies that PMAP strongly pursues and are established in the Association´s five-year development plan.

Further, in 2012, the Association came up with explicit Advocacy Statements that outline not only the focus areas but also the directions to be taken vis-a-vis specific advocacies: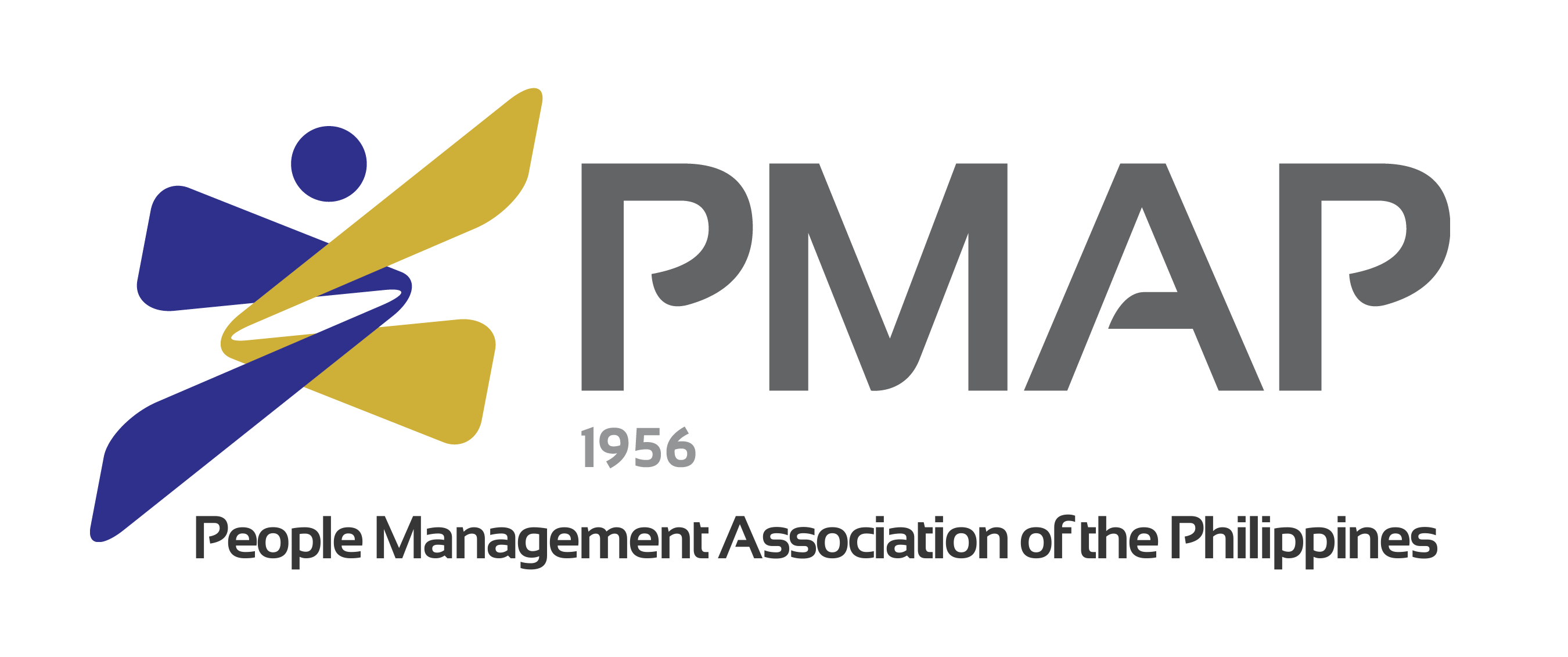 Advocacy Statements
People Management Association of the Philippines
As an association
of human resource professionals and people management practitioners,
the People Management Association of the Philippines (PMAP),
advocates that
PEOPLE as Human Capital
are the primary driver of business and national economic growth.

People´s worth can be realized and further enhanced as a means towards
developing a globally competitive Filipino workforce.
These can be achieved through the following sound people management practices:
1. Professionalizing people management and strengthening ethical standards through leadership maturity.
2. Allowing people to prove their worth through equal employment opportunities.
3. Engaging and energizing employees through harmonious and values-driven industrial relations.
4. Continually enhancing individual and organizational performance through workplace learning and organizational capability-building.
5. Optimizing workforce productivity through safety, health and wellness programs.
6. Ensuring people engagement, efficiency and productivity through the use of evidence-based management practices.
7. Promoting environmental stewardship through green practices.
8. Motivating individuals and driving organizational performance through reasonable and competitive compensation and benefits programs.
9. Promoting the highest standards of people management and accountability in the workplace.
Accordingly, PMAP shall pursue these Advocacies and develop employability through a globally competitive Filipino workforce by:
Modelling the sound people management practices by serving as the HRD of Corporate Philippines.
Assisting the government and small and medium enterprises institutionalize and enhance human resource management.
Participating in public-private partnerships in people development.
Addressing Academe-Industry mismatch.
Influencing the regulatory framework governing employment.